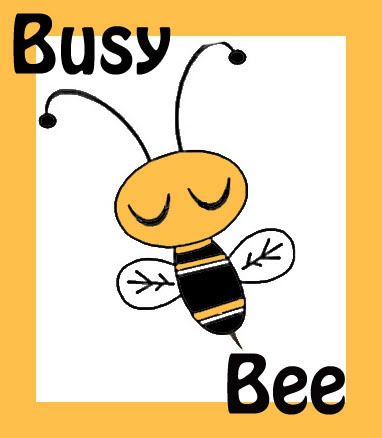 That's me!!! We've been busy with a lot of things since yesterday that I was only able to visit a few blogs. Actually, I only visited a few the whole week through! Soweee!!!

Because of my being a busy bee, I can only squeeze in one post a day. I have not been doing any work [paid work that is] at all for the past few days which bites because we need the $$$ right now as we are having a higher mortgage [2 of them as the old house is still in the market..ugh!]

We closed with the bank today for this new house. I'm not happy with the way it went but it's our best bet at the moment. A lot of things had happened between us and this bank that everything they do right now just rubs me the wrong way. We are weighing our options right now and will take it from there.

I hope you're all having a great week...better than mine anyway. It's almost TGIF....yay!?! I guess it's a "Yay" for us because we are somehow 'getting on' with our lives after all the 'chaos' of moving and all that comes with it.

Have a great Thursday/Friday everyone! Thanks for the constant visits!