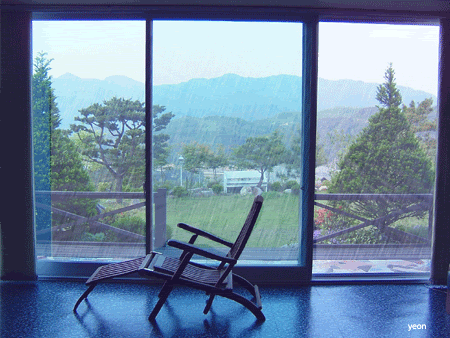 Yep, it's been like this since this morning. It stopped for a couple of hours but it's now back. The worms are out from their nesting places because it's too wet for them to stay down there.

Me? I'm a bit under the [rainy?] weather. I had one restless night. I woke up at about 1AM with my WWIII going in my belly. Well, not quite like that but it was noisy so I got up. Let's just say that I spent a good hour paying [dis]respect to the porcelain throne.

I'm feeling much better now...still a bit weak but I can manage. I have been in bed most of the day...with my laptop of course. I didn't do much work though. I just read and did some hopping.

It's almost dinner time here. We're having spaghetti tonight...rather...they're having spaghetti tonight and I don't know what I'm having yet. Oh well...

Anyway, gotta go for now. See you...