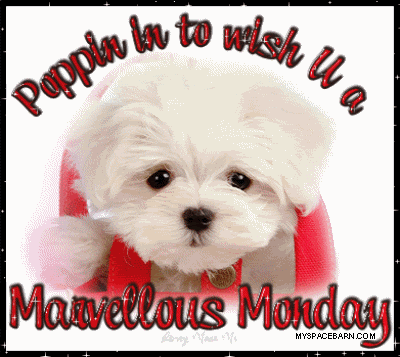 Whew...been quite busy with life so I wasn't able to blog yesterday. Sunday was errands' day for us so we were out most of the day. We braved the rain to get things done...yay!

I will be busy today [and the days to come] as well. I have a lot of things to finalize so life can go on as 'planned'. I will be 'poppin' in here just like that cute puppy up top...every now and then.

I hope you all have a great week. Start it right, alright?