How Crazy...
~~~~~~~~~~~~~~~~~~~~~~~~~
.... is the weather here in the
sunshiny-rainy
state?
One minute it's: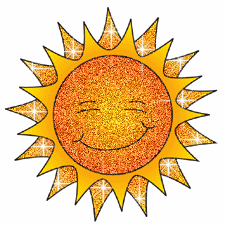 The next minute it's:
We just got back in. The sun was out and it didn't look too hot so I decided to do some much needed weeding on the flower beds. After a few minutes, the sun got too hot so we went back in. It's now very cloudy and on the verge of raining. If this is not crazy weather, I don't know what is....