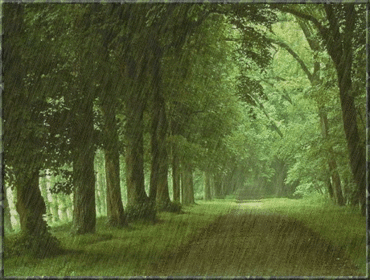 Dramatic, eh? LOL.. It's been raining since last night so it's really really wet outside. Good thing I don't have to go anywhere today. I have to be at the doctor's tomorrow though so I'm hoping the rain runs its course today.
Nothing much going on around here aside from the rain. I'm just sitting in front of my laptop while watching some shows on TV. The little one woke up at about
4 AM
, yes, 4 AM because she was hungry...well,
starving
was the word she used. So I had to get up and make her some cereal. We didn't go back to sleep right away. When she went back to bed, it was almost time for Dad to leave for work so I stayed up a little bit longer to send him off. As soon as he left, she woke up again. Ugh! We tried going back to sleep but it was harder [for me anyway] than anticipated. It took me about an hour before I was able to go back to sleep...resulting to the late start of my day.