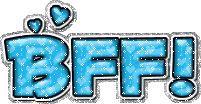 Friendster
&
Facebook
are only 2 of the social networks I'm a member of. I
blogged
a couple of days ago that I started getting in-touch with my 'very first' students through
Facebook
. It's great getting messages from them and seeing how much they've changed through the years.
It's also through these 2 networks I am able to find some old friends & acquaintances from my former lives...my college classmates in St. Scho and my dorm mates in Pope Pius XII. I am still looking for some people I used to hang out with especially in Pius but it's proving to be difficult.
Anyway, as I was browsing the news this morning I came across this article in
Yahoo
. It's a study saying that half of all friends in these social networks are replaced every 7 years. Really? I am actually surprised & a bit sad reading that. I know we move on and lead our separate lives, but what happens to lasting friendship?
Well, according to the study these social networking sites are not actually ways to determine 'friendship', eh? Here's a part of the article:
...networks were not formed based on
personal choices
alone. Our friend choices are limited by the opportunities to meet. He saw that people frequently choose friends from a context in which they have previously chosen a friend. Also, whether or not our friends know each other strongly depends on the context under which people meet.