~~~~~~~~~~~~~~~~~~~~~~~~~~~~~~~~~~~~
Literally. The temp dipped to the lower 40s so we had to turn it on. Wimps! That's us...err me, alright. But I will have to turn it off again this afternoon because it's going to be in the 70s. The rest of the week will be a lot better as it's mostly in the 60s to the 80s. Nice, eh? Actually, looking out the window now, the weather looks perfect. The sun is out but it's not hot. If only I can, I'd be staying out there.
But. It's Monday. Again. The weekend that a lot of us live for just flies us by, doesn't it? It's like we wait all week for it, then it's gone. The good thing is there's always one right around the corner so no need to sulk. Ha!
Nothing much going on this week. Just waiting for work and a delivery that HAS to be here before Halloween. Yep. Costume for the little one. Hopefully it will come in time for the big day.
In the meantime, let me post this tag that
Ate Beng
handed me. Salamat Ate Beng! Appreciate it.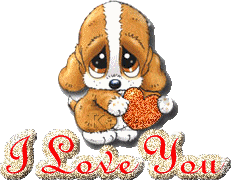 Be the kind of women that when your feet hit the floor each morning,
The devil says "Oh Crap, She's Up."
Sister, life is too short to wake up with regrets.
So love the people who treat you right.
Love the ones who don't just because you can.
Believe in everything happens for a reason.
If you get a second chance, grab it with both hands.
If it changes your life, let it.
Kiss slowly. Forgive quickly.
God never said life would be easy.
He just promise it would be worth it.
Today is sister's day.
To the cool women that have touched my life.
this is for you.....LOVE U!!!