~~~~~~~~~~~~~~~~~~~~~~~~~~~~~
More like 'bitter cold'
16 degrees Fahrenheit
~ because that's the lowest temperature we have today.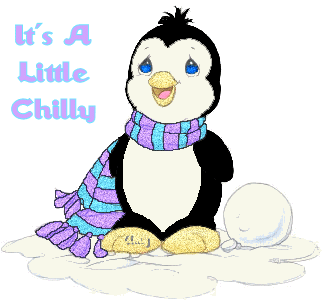 The temperature has gone up already but it's still
below freezing
. At the moment it's
29 degrees
outside. Oh just to be clear, we didn't move to another state. We're still in the 'sunshine' state.
Yesterday was a little bitter...I mean better. At least the lowest wasn't in the teens. It was still very cold. We even had some
sleet
in the morning. Very little but still it's
sleet
. We went out in the front yard so the little one & the big one [me?] could see it. Actually the husband had to call us to let us know that it's sleeting...we thought it's just raining. We took some photos of the very little '
almost invisible' sleet
for fun. Of course what we had was nothing compared to the feet of snow that the other states are getting. There's still a slight chance that we
MAY
see a couple of
flurries
around here according to the local weather people. We'll see....