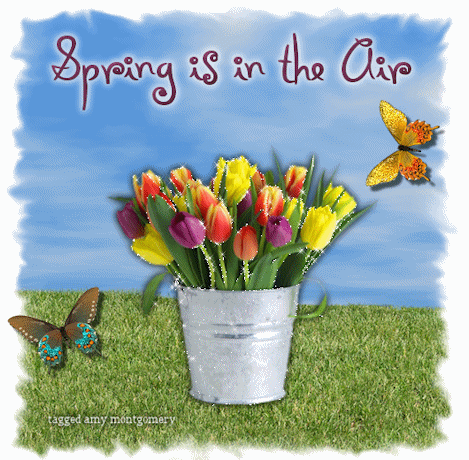 Definitely! It's OFFICIAL! Spring is HERE! Woot woot!
A lot of people love this season more than the other 3. I can only agree since it's the time of the year where we see lots and lots of 'life' starting over again. The trees/plants we planted in the summer of last year are now starting to bud. The maple tree was the first to spring back to life. Hubby clipped the bottle brushes the weekend before and we're hoping that would 'jump start' them. The blue berry trees are also budding..yeah!
The little one and I also sowed some seeds over the weekend. We have some veggies like eggplant, okra, greens & tomatoes as well as some flowers seeds buried in those neat little sowing containers. The little one is very excited to see them sprout. My only problem now is WHERE to plant them in case they make it. Hmmm...
Anyhooo....have a great week everyone. Let's hope and pray this one will be better than the last!