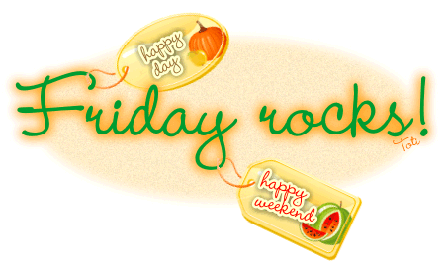 I thought it was Friday yesterday! Seriously! I guess I was in a hurry to get to the weekend...but who's not?
As always, our weekend is 'free'. That means...we can do whatever we want to do. It can be staying at home or running some errands or going somewhere to have some fun. I have no complaints whatsoever....I'm just glad that after some nerve-wrecking couple of weekends, I can now just sit back and relax with the family...and for that I'm thankful.
Have a great one everyone!