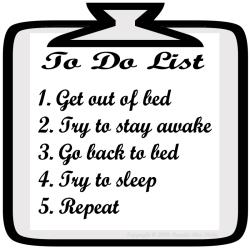 Yep, that's about correct. It seems that is especially true on a Monday. It's probably because we tend to overdo it on a weekend making the first 'working' day of the week a day of struggle...sort of.
Today we were able to go to the bookstore and got the little one some much needed workbooks. Aside from the WBs, she also grabbed some of the Magic Tree House books that she doesn't have yet. I was waiting for the next boxed set to come out so it'll be a little cheaper but she saw the books and Dad would never say no to her if books are concerned. Now she has about 10 or more books to read at her leisure. She's so much into detective/spy/secret agent kind of stuff so we got her maybe 6 or 7 Nancy Drew books as well as other detective books. Now she has the Magic Tree House books as well so she'll be busy in the next couple of weeks finishing those books.
Anyhooo....it was a tiring day so I better head to bed already. In the meantime....