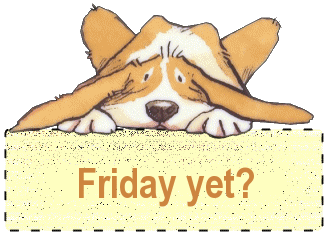 Almost, right? Actually, it's already Friday in some parts of the globe. It won't be long before this much awaited day of the week will be here as well.
Today isn't so bad work-wise anyway. Our server is down so I've been bumming around for a few hours now. I still have some work that I need to do but I got some much-needed free time. The weather has been good as well. It's been raining every now and then but it only lasts for about 5 minutes. The grass in our yard is definitely loving the showers throughout the day because it's all green now. The brown patches are almost gone.
The container garden that I have is almost gone. I only have 1 tomato with few fruits and 2 small okra plants. The others, I already uprooted them last weekend because they're starting to wilt already. They served their purpose already. Not sure if I'll do that again though. The bugs just 'bugged' me too much. Also, I want to have a real garden next time and not the container one...maybe.