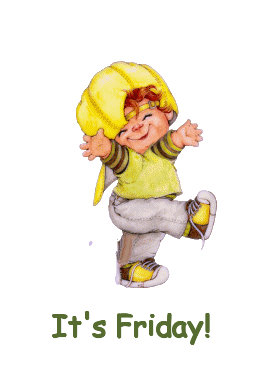 Let's dance the day away!! Of course I don't [CAN'T!] dance but since this is virtual...let's pretend I can, okie dokie? LOL...
Not a lot of things happening around here. It's same-o same-o. Since it's Friday, I just feel like celebrating for no apparent reason. Wait...Friday IS a good reason to celebrate, right?
We have no plans this coming weekend but that's us. We don't really plan anything unless it's something that involves going out of town or something big. We MAY go back to the mall because the sneakers we got the little one are just her size right now. That means in about a week, they will be too small for her already...and we only got them last weekend. Get it?