In a blink I must say! Hopefully the week will also go by in a blink as well....LOL.
We had a busy weekend....sort of. We were out on both days either doing errands or just enjoying the good weekend weather. Saturday's weather was a lot better than today's weather. I think the temperature went all the way up to the lower 90s....it felt more like summer than spring. I can only imagine what the summer like weather will be.
Anyway...time to call it a day! Wishing everyone to.....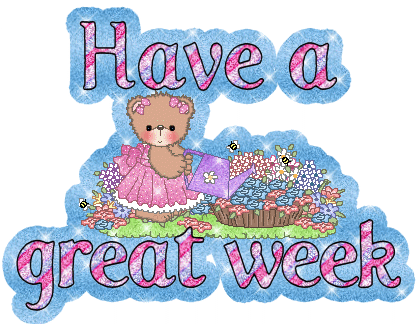 glitter-graphics.com