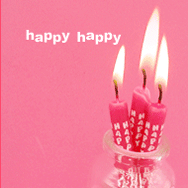 She would have been 83 years old today. My Nanay. I still miss her even if it's been 12 years already since she passed. A lot of my cousins often say that I look like her. Maybe we do but there's more to it than meets the eye.
We're both teachers. We both got married late to fulfill some 'obligations' to loved ones. As soon as those 'obligations' were met, we jumped into the 'wife' bandwagon so to speak. We both moved away from family to start a family of our own. We both chose family over career.
I can probably go on and on about our similarities but I won't. Because whatever I say, it can only mean one thing...in more ways than one....'I have become my mother'. And to me, that is a good thing because I would rather be a woman who gave up everything for her family than the other way around.
Happy birthday, Nay!