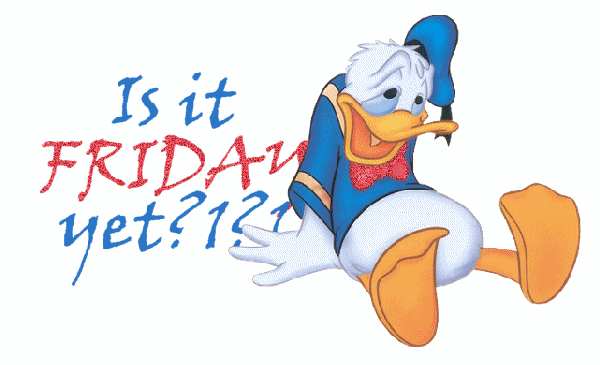 Almost! Actually it's Friday already in some parts of the world...so....TGIF! Yeah!
I don't have much to do so I thought of updating this blog. I actually thought of doing that yesterday but I got busy with I don't know what so I'm doing it today instead.
Nothing new around here...as always. Somehow I like it that way. Things have been kinda' mellow. There are a couple of 'stressors' but I'm trying not to dwell on them [read: ignore them or 'dedma]. Hubs is still very busy at work which equates to him being stressed. He does not bring home work stuff which is good since he can have some time to relax. Sometimes he tells me about what's happening but that's basically the end of it. I get more stressed than him when he tells me things like their vendors that don't deliver on time which results to them not being able to meet the deadlines....or customers who are unreasonable with their demands. There's not much I can do about it so I just serve as a sounding board sometimes or just a listener. Their latest job is almost complete so I'm hoping he can take some breather after this one.
As for me....nothing new. Just on a waiting mode for now.