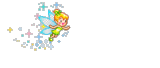 Tooth Fairy!
Yes, she lost another tooth last night! She
lost 1
last Saturday, then last night, she asked me to pull the other one. Yes, I pulled it just like last Saturday...and I don't feel bad about it...hehe. She's getting antsy about it because it's been loose for weeks now just like the other one. I didn't want to pull them at the same time because it may be too much for her. But...she asked me last night and I obliged, readily if I may say so! As soon as she finished rinsing the blood off, she blurted out:
Whew! I'm glad it's out. Now I can chew again!
It turned out she's been chewing on one side only and probably got tired of it.
As for the Tooth Fairy, she left some coins under her pillow. I told her before she went to bed that the TF may leave her an "IOU" because she may have run out of coins already. When she found the coins under her pillow this morning, she gave out a big sigh of relief...hahaha....