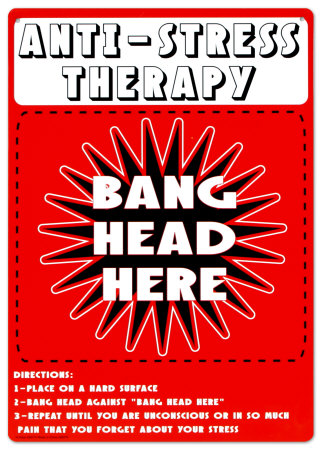 The past few days had been a bit stressful for me. I'm not sure what got into me but I decided to
apply for a job
that I am not sure I'm 'really' qualified for. Well, I actually do that quite often. It's just this one got back to me a day after I sent in my resume. I'm
not desperate
to find a job but it would great if I find one that can fit in my schedule. Yes, it's
another work-at-home job
and IF I get this one, it will open up some really great opportunities for me in the future.
So why am I stressed out? I was scheduled to have a
'telephonic test'
yesterday [Monday] morning. I was told about the test on Thursday so I pretty much started getting anxious right there and then. I've been
sleep deprived
since then. It's been ages since I've had an interview/test like this one so you can just imagine how I've been the past few days. I just didn't feel I knew enough to go through the test but I had to. How else would I know what it's about? Talk about being a
bag of nerves
walking around. Yep, that would be me!
Monday
came and the guy who was supposed to call me
didn't call
. He got
mixed up
with the time and day. So we re-schedule it for this afternoon. Guess what? He called me early in the morning today because he thought it was the agreed upon time. He asked if I wanted to do it then. I said '
no way
'. I was psyched up that the test will be in the afternoon. Anyway, he called me a few minutes earlier than schedule. I did the test and now the
waiting game
for the result begins! Ugh! I think I did
okay but not great
. Whether I get the job or not, I'm glad I gave it a try. I learned quite a lot during the process so much so that I am now looking into getting into this field because I found out it's something in demand.