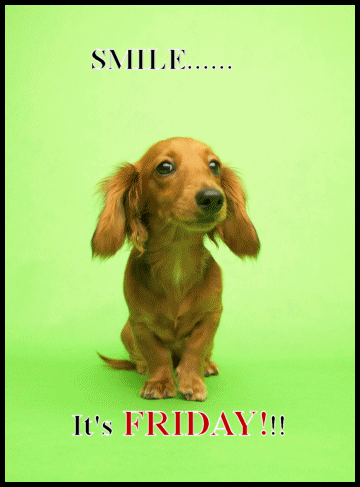 So much to do, very little time to do it...but, it's Friday so who cares, right? Woot! Woot!
I'm a wee bit way over my head with work. I've been staying up late so I'm like a walking zombie most of the time. I'm trying to finish what needs done but all I really want to do right now is sleep. Help?
But like I said, it's Friday and that alone makes me feel like jumping up and down...will do that later though because I'm way too tired to even lift a toe. I'll try to relax and sleep as much as I can this weekend. I don't think we have any plans to go anywhere...that may change of course. For one, we had to cancel some things we ordered for the little one's bedroom because one of the pieces we ordered was discontinued already so we just cancelled the whole set.
The store offered another piece for the discontinued one but the reason we chose what we did was because it's a SET. Anyway, there's no rush. We just thought it's time to 'upgrade' the little one's bedroom because she's not so little anymore? HUWWAAATTT??? Did I just admit she's not a baby anymore???? I must NEED that sleep more than I thought, eh?