That's basically what some say when the result of a competition/contest did not go their way...just like the result in the recent season of American Idol.
I did not vote. Not once. It's just not my thing. I watched the show a little bit whenever I could but I didn't sit down and wait for it. But that doesn't mean I knew nothing of what was happening. If anything, I knew too much for someone who didn't watch it religiously. I knew from the first time I saw & heard Jessica Sanchez that she had a shot in the title. I was in the Philippines when she got eliminated & saved by the judges but I kinda' had the feeling that's what happened...and I don't know why but I just had that odd feeling she was voted off and saved. Just like a lot of people, I was shocked she would get voted off that early in the competition. Good thing the save vote was still available.
Anyway, I
posted
days before the finale about my take on the possible winner. Of course I didn't know for sure who would win then but I had the inkling that Phillip Phillips would. Why? The 'X-Factor'. He has it. The voice, not so much. He's even off-key at times. But his stage presence makes up for it. The judges weren't always praising him to high heavens unlike Joshua and Jessica. That alone would have given us the clue that the other 2 were in jeopardy of winning. I don't know why but most of the contetants that they praise were either voted off too early [hello Pia Toscano, Chris Daughtry & Joshua to name a few] or didn't take home the prize [hello Adam Lambert & David Archueta]. Anyway, among all of the contestants this season, I think it was only Phillip who was never in the bottom three. Again, that's a clue that people were voting for him from day 1. Is it the music? Maybe. Is it the stage presence? Maybe. Is it the looks? I think so. What can I say...the audience is still biased when it comes to physical appearance. That's just a fact. As for Jessica....she'll soar. Like I said in my previous post....that girl can sing anything. Her voice is just out of this world. With the right materials, she'll definitely sell records. Let's just hope she gets a great management team.
So? Rigged? I don't think so. It just so happened that the guy has more fans than the gal right now. Who knows what the future holds, right? We just have to wait and see. Just like they say...this is just the beginning. The real competiton hasn't even began yet.
With that being said...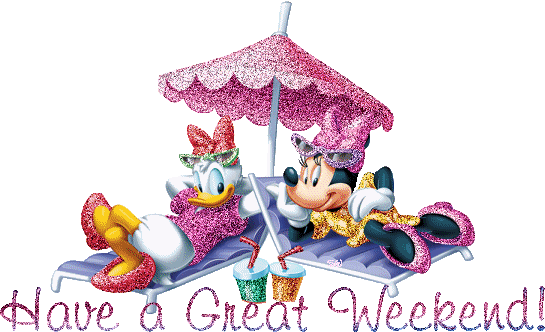 glitter-graphics.com