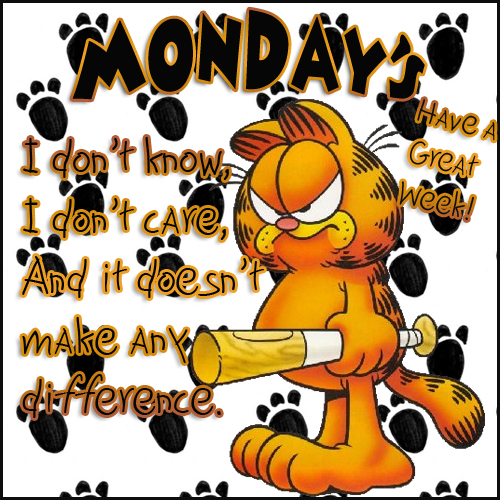 Such a grouch, isn't he? Can anyone relate? I sure can...sometimes.
As usual, the weekend went by fast. It was definitely a lazy weekend for us. Saturday was the usual chores day. Unlike the past couple of weekends I didn't do any weeding. I did a little bit of work outside late morning...I transplanted some of the lily bulbs to even out the space between them. It only took a few minutes to do that. That's all I did outside. I spent most of the day inside. Yesterday Sunday was spent at home. Hubby was home but he was really sore. His back has been bothering him for days so he's been walking around like a 90-year old man. Still he asked me if I wanted to do something, meaning go somewhere. How could I even think of doing that when he's in pain like that? So we stayed home bugging each other and watching some shows. I even took a short nap while he read something. The little one...busy tinkering with her books and gadgets.
Anyway, here's wishing everyone a good week ahead. Hopefully it will be a stress-free week for all of us [wishful thinking?]. If not, just make the most out of it. Yes?